NBA DFS - November 23, 2021
So what do you do after a big NBA DFS win?! You get right back in the saddle and keep growing your winnings! Last night was incredible. I have finished 1st in previous single entry tournaments with a field size of 50 - 300 entries but never have I finished 2nd out of 2000+ entries with entering just one lineup (max entries was 60+). Essentially I defied the odds that were already stacked against me if you have a working knowledge of game theory.
I would love to share the finer details of my model and methods for NBA DFS roster construction but that will have to be for another day. The slate tonight starts in about 1 hour from now so time is of the essence.
If you are curious about the model's input, minutes and usage play a key role. Who does those projections for ASA? Yours truly! Those projections are based on recent data as well as season averages. I also consider adjustments to both minutes and usage if a key player is missing. That is certainly the case tonight with the following players with questionable tags: Anthony Davis, Luka Doncic, Nikola Jokic, Bam Adebayo, and PJ Tucker. We probably won't get clarity about these players until about 30 minutes prior to tip off of their games. That means we will need to be flexible and close to our mobile devices/computers to make the necessary changes.
As I usually do, I will share my final lineup a few minutes before lock and then any updates later in the evening. We could assume that the aforementioned players above will play and see what the optimizer likes. We can also assume all of them are out. Of course the most likely scenario is some combination of those five and that is a guessing game as of this current moment. The best we can do is to avoid going too heavy with the first game and to make necessary updates after lock.
Down below is the output from my model. You will also find the optimal lineups using my projections. The first image assumes none of the questionable players miss tonight and second image assumes all fo them are inactive). The Optimizer is courtesy of Advanced Sports Analytics (ASA) and the link is below if you would like to purchase a membership.
www.advancedsportsanalytics.com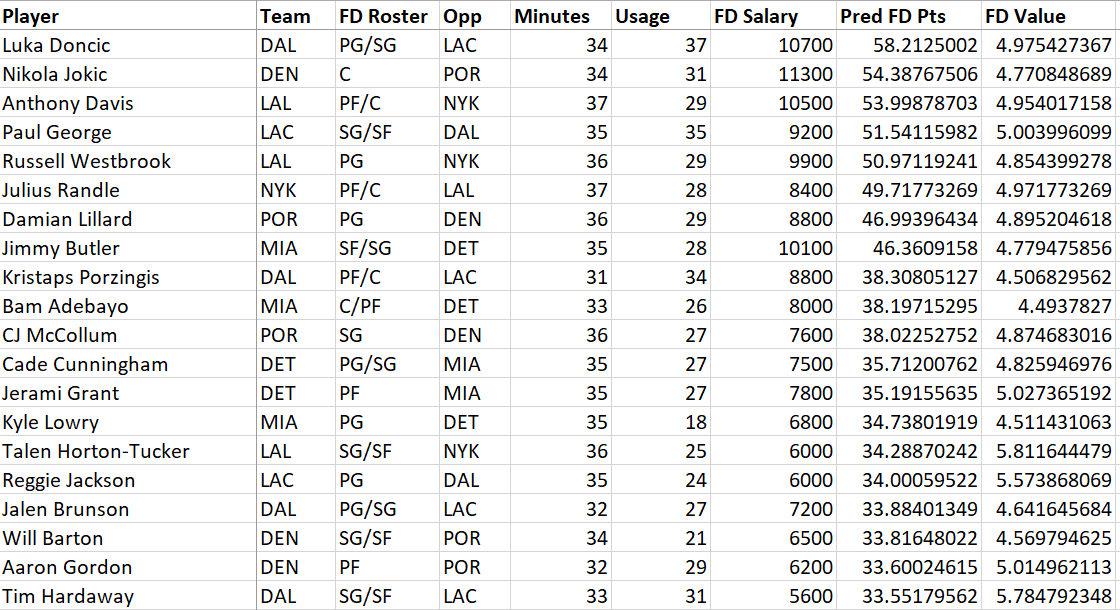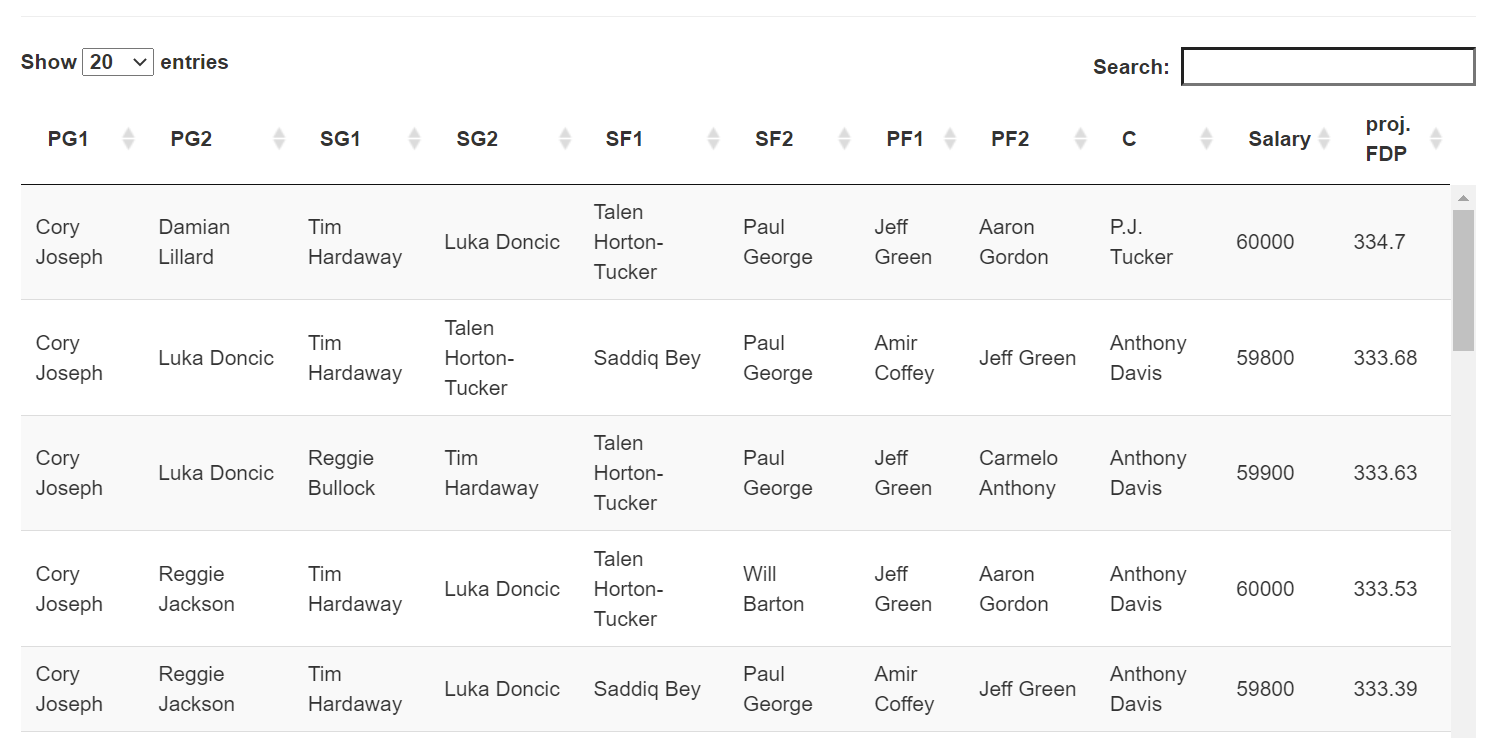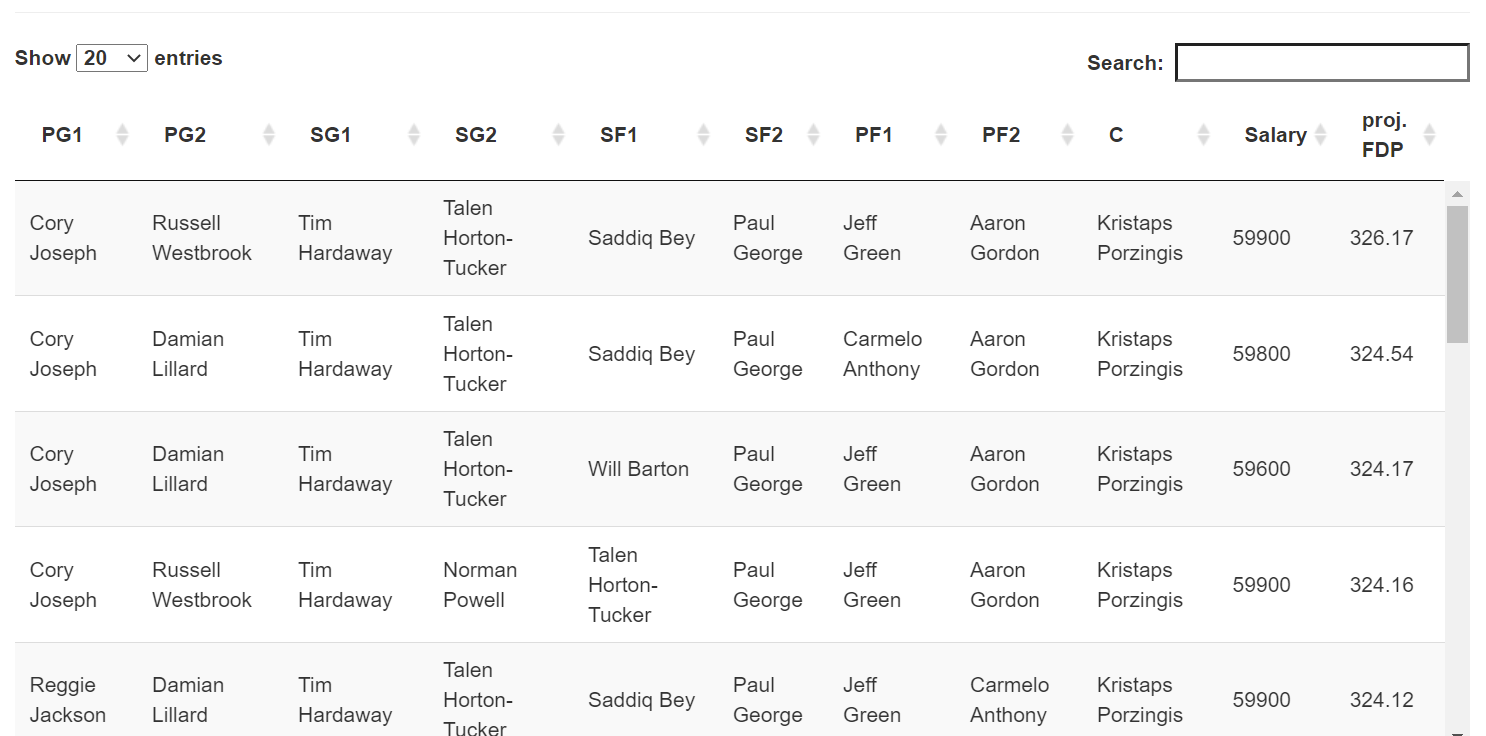 The first two lineups assume that the questionable players WILL play tonight. I am kind of partial to the Anthony Davis lineup since he is very capable of a huge night due to his penchant for blocks and steals in addition to all other counting stats. The last lineup assumes that the questions player WON'T play tonight.
Look for an update from me later in the evening. For now, get your lineups in there and enjoy a fun-filled evening of NBA action like I did last night!