NBA DFS Lineup (01/02/2020)
Over the last 6 days, 4 of them have been profitable. Last night was especially nice since the Portland duo of Damian Lillard and C.J. McCollum provided the late night hammer we needed to get over the cash line (see image below).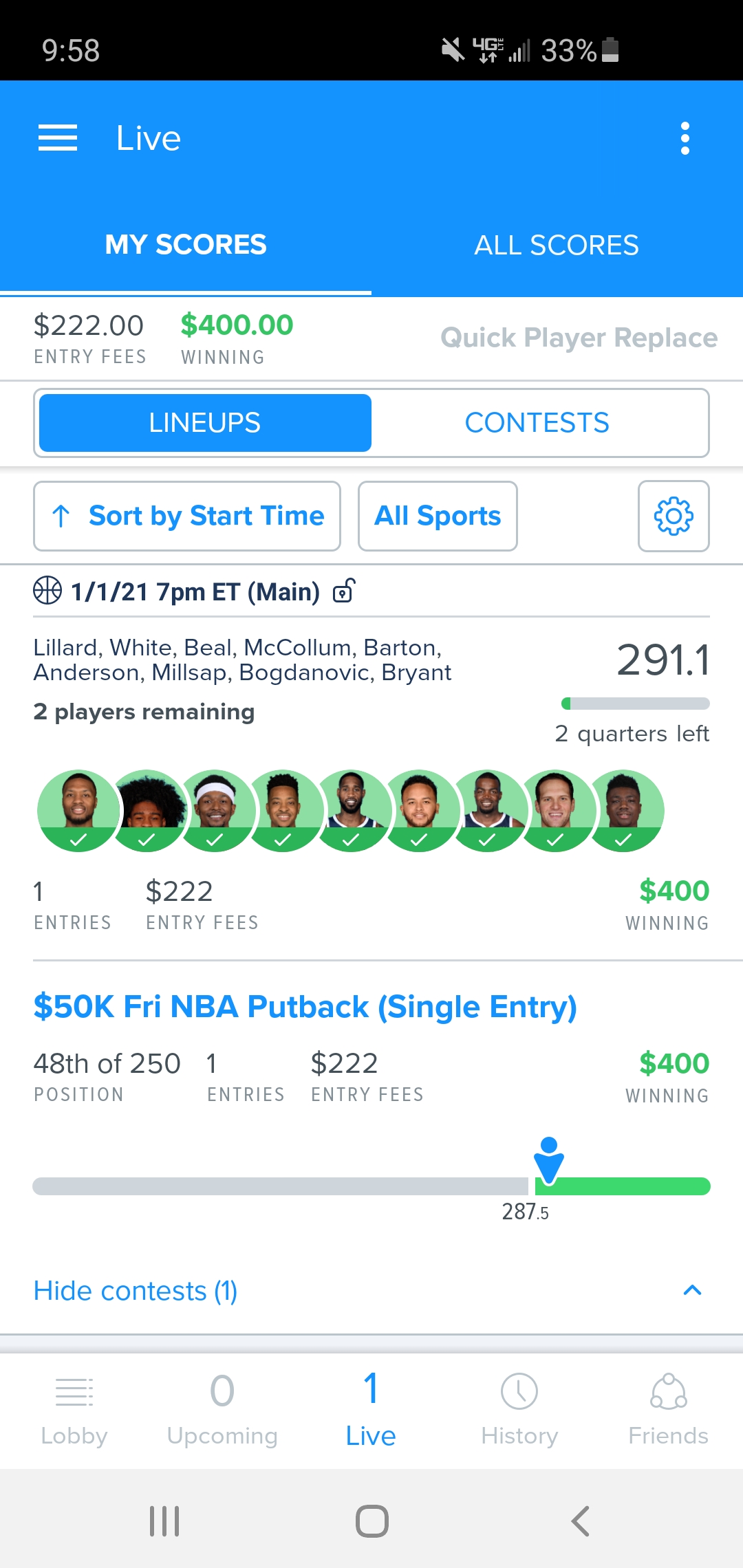 We are on a roll and let's see if we can get a BIG win tonight. I am feeling good about the NBA models I use for roster construction and without further ado, here are the three lineups I will be rolling with today.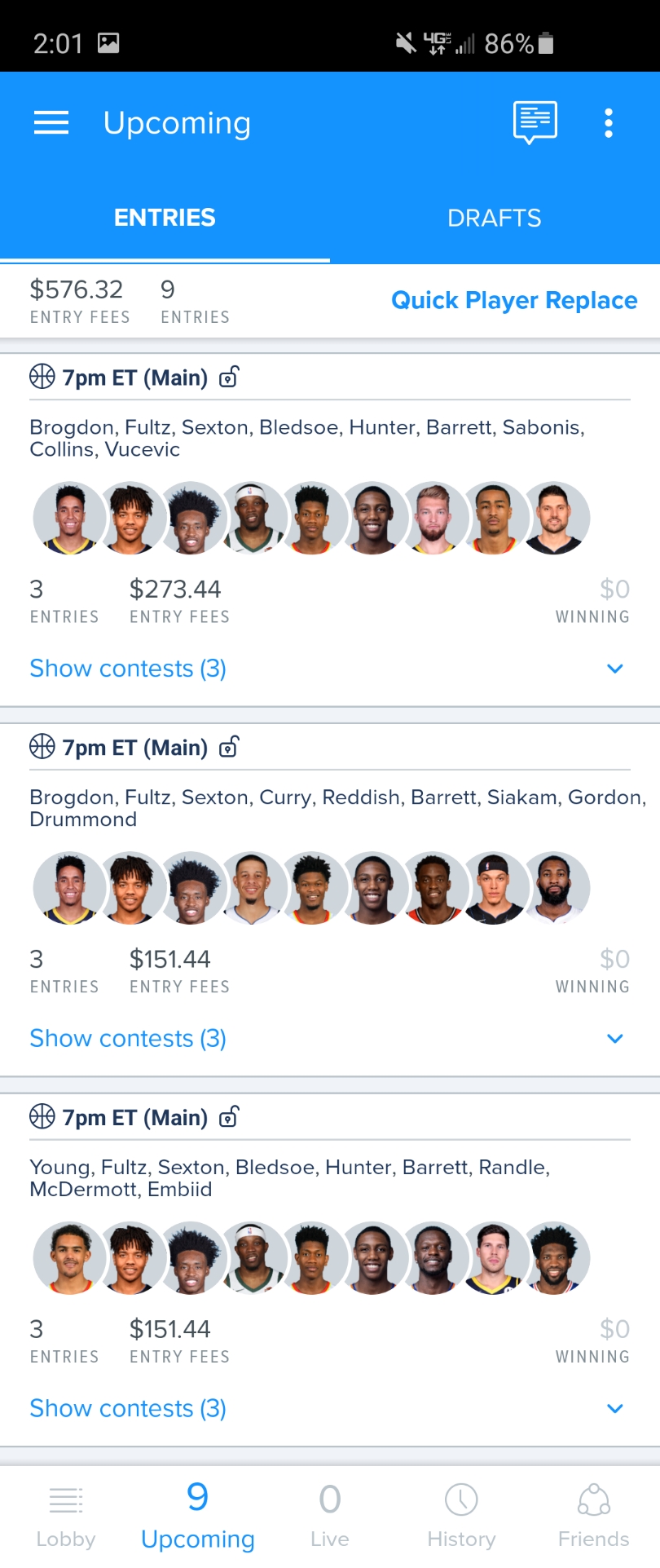 There are a few common players in each of the three lineups: Markelle Fultz, Collin Sexton, and R.J. Barrett. I also have exposure to the top 3 centers tonight: Nikola Vucevic, Joel Embiid, and Andre Drummond. Typically I don't want to be overpaying for the top players since the intensity of the current NBA schedule will most likely lead to more load management. However, all three of the top centers tonight have soft matchups and are well rested. Any one of those three could break the slate so I would strongly dissuade you from doing a full-on fade of them.
As I have mentioned in previous NBA DFS articles, my model heavily relies on minutes played and usage. For tonight, we have outstanding value with Fultz and Sexton. I also like their teams' pace as well as the poor defensive efficiency of their opponents.
There are some salary savings with Bledsoe and one of the wing players for the Hawks (Cam Reddish or De'Andre Hunter). Don't expect too much but you will get 30+ solid minutes at a usage rate close to 20%. In addition to grabbing a brand-name center, we will grab a brand-name point guard to pair with Fultz. Trae Young and Malcolm Brogdon are both capable of putting up 45 - 50 FanDuel points tonight and are all-star quality players.
We wrap up our lineups with a strong power forward. I like Domantas Sabonis and also feel that Julius Randle is a prime candidate to explode. I also have exposure to John Collins, Pascal Siakam, and Aaron Gordon.
Short article. You know who I like. Play them and make some money!