NBA DFS Playoffs (April 17, 2022)
It's Easter! No time for analysis. Here are the lineups you shoudl submit.
DraftKings
PG: Kyle Lowry
SG: Alex Caruso
SF: Khris Middleton
PF: Jayson Tatum
C: Bam Adebayo
G: Kevin Huerter
F: Jae Crowder
UTIL: Nic Claxton
FanDuel
PG: Kyle Lowry, Alex Caruso
SG: Khris Middleton, Jaylen Brown
SF: Jayson Tatum, Jae Crowder
PF: Bam Adebayo, Nic Claxton
C: Nikola Vucevic
A snapshot of the model's output is shown below just so you feel confident with these selections.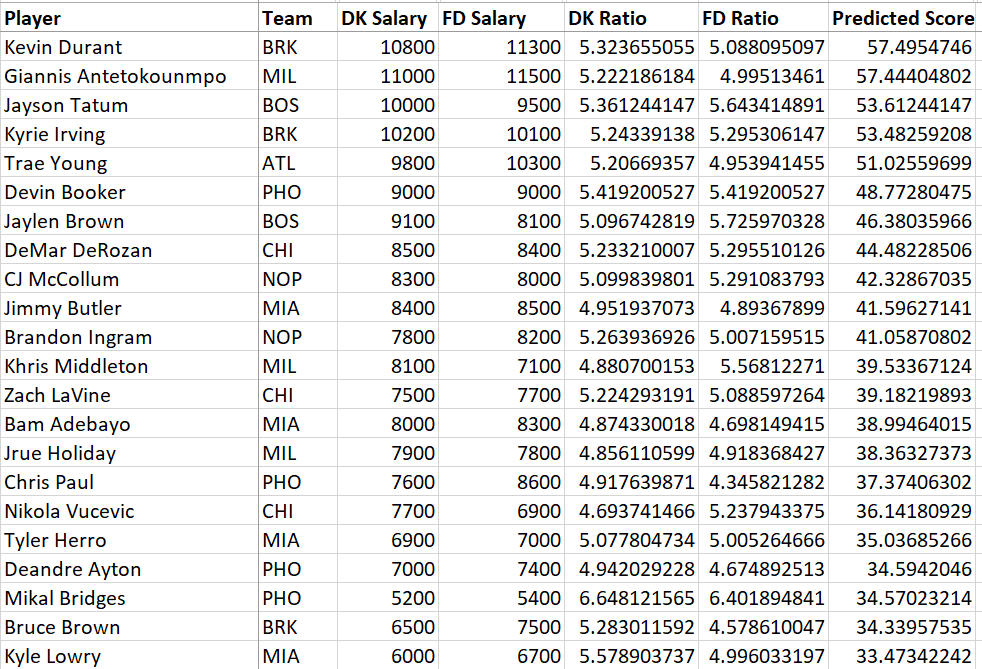 Submit those lineups, put the phone away, and enjoy some family time. Happy Easter!