Happy Hour / Lunch Hour NBA DFS (Mar. 7, 2022)
Uggghhh ... it's Monday! As I am writing this article,sSome of you might be on your way to work or are already on yoru 3rd or 4th cup of coffee as you try to get motivated for another long work week. Yours truly is currently sitting in his home office, still in his pajamas, and ready to share a highly analyticl breakdown of tonight's NBA slate. Get that next cup of coffee brewing because there is a lot to discuss!
Let's start with the table that shows my model's outputs as well as the top 5 optimal lineups for DK and FD. Click on the link below for the model's outputs and of course the images below show the best possible lineups using my model.


You will see that there are three players that rise to the top: Luka Doncic, LeBron James, and Karl-Anthony Towns. Jokic, Embiid, Harden, and Murray are all viable superstars to incorporate into our lineups but I am going to trust the model here. The supposed multiplier for Doncic and James are both over 6x on FD and Towns is not too far behind at 5.75x. Let's breakdown the slate by position. My focus will be on FD when discussing fantasy scores and salaries but my analysis can also be applied to DK.
PG: Luka Doncic and Jordon Poole
Doncic is playing at a ridiculously high usage rate over the last 4 weeks. 44%! While he did slow down some during the first 3 games after the NBA All Star Break, Doncic was back to his dominant ways with a 41 point, 10 rebound, and 9 asssit effort four days ago against Golden State. Doncic was rested on Saturday against Sacramento and the Mavericks still won. Expect more load management for Doncic considering that he is the face of the franchise and that Dallas is pretty much a lock for a top 6 seed in the Western Conference Playoffs. That means that when Doncic plays, he will be very well rested which should be the case tonight at home against Utah that is on the 2nd night of a BTB set and on the road. In fact this is Utah's 5th road in the last 9 days so I am guessing Utah is quite exhausted.
The next PG is an easy one and you will need to roster him if you want to win money tonight. Yes, Poole will probably be 90% owned or higher but it's chalk we have to eat. His price is $4700 so the saving is amazing and he can probably get 10x value with most of the Warriors starters taking the night off. There have been three other instances this season when the Warriors used such a load management strategy: Nov. 19 at Detroit, Dec. 18 at Toronto, and Feb. 1 at San Antonio. Each time the Warriors were on the 2nd half of a BTB set and on a road trip. That is not quite the case for tonight since the Warriors had yesterday off but their last game was two days ago in LA and the Warriors are wrapping up a 4 game road trip in Denver. Poole missed the game in Toronto but started in Detroit and San Antonio. Here is how he did.
Nov. 19 (@DET): 32 points (13-22 FG and 4-8 3P), 7 rebounds, 2 assists, and 4 turnovers. 39.4 FD points at $5.6K salary (7.04x value) with 32.2% usage. 67.7% ownership in flagship GPP for FD.
Feb. 1 (@SAS): 31 points (9-24 FG and 4-13 3P), 6 rebounds, 5 assists, 1 steal, 1 block, and 1 turnover. 50.7 FD points at $5.3K salary (9.57x value and 3rd highest multiplier on 7 game main slate) with 34.7% usage. 70.6% ownership in flagship GPP for FD.
That is all of the evidence you need that you must start Poole night. Fade at your own risk and do so if you like to throw money in the garbage.
SG: RJ Barrett and Moses Moody
If you played the single game showdown last night between the Knicks and Clippers, hopefully you had Barrett as your Captain/MVP. Even though Barrett didn't quite light the world on fire, he was the best player on the court scoring 24 points on 8 for 18 FG shooting, pulling 9 boards, dishing out 4 assists. Barrett was perfect from the charity stripe (7-7) and had 30.1% usage which has been the norm for him during the last 4 weeks. While tonight's game in Sacramento will be the 2nd game on a BTB set and the Knicks are in the midst of a long 7 game road trip, the flight from LA to Sacramento is very short so I am guessing the Knicks got enough sleep last night. Plus the games on the Knicks current road trip have been spaced out nicely and the NY pretty much coasted to an easy victory in LA being up 100-72 midway in the 4th quarter. That means Barrett should have plenty in the tank as he takes on one of the worst defenses in the NBA and a team that plays at a very fast pace. Before the Sabonis trade, I would recommend Julius Randle but now it's the backcourt defense that is keeping the Kings down and will most likely be the main reason why their playoff drought will extend to a 16th season. I don't expect Barrett's ownership to be high given that the NYK-SAC game is the last game of the night and starts 90 minutes after the start time for the 2nd to last game of the evening. We will need some low owned players for roster differentiation, especially if we are going to take advantage of the value players for Golden State tonight.
Speaking of value players for Golden State, let's continue that discussion with the 2nd guard who should do well and most likely reach 8x value. Not sure if you know, but Moody dominated the G League during his limited time with the Santa Cruz Warriors. He played 4 games for them and averaged 31.8 points per game, shot 51.7% from the field and 41.3% from 3 point range, and played 36 minutes per game. He also had 6.3 rpg, 2 apg, 1.8 spg, and 0.8 bpg while turning the ball over just twice per game. He is clearly someone the Warriors want to develop into a starting wing player down the road once Wiggins current contract expires after next season. As I already mentioned, the Warriors had three games this season where most of the starters were rested for load management purposes. On Nov. 18, Moody only played 8 minute so we won't consider that game. However, Moody performed admirably off the bench playing 25 minutes and scoring 11 points while grabbing 8 rebounds to go along with 3 assists and 1 blocked shot with just 1 turnover. That is 27.1 FD fantasy points for the bare minium FD salary (7.74x value). On Feb. 1, Moody started and was even better earning more then 36 minutes of playing time and scoring 20 points on 6 for 10 shooting from 3 point range. He had 28.9 FD fantasy points also at the lowest possible FD salary. Again, we are getting Moody at the lowest salary tonight so take the savings as we continue to build our Stars and Scrubs lineup.
SF: Keldon Johnson and Jonathan Kuminga
Some people will want to roster Josh Hart given that Anfernee Simons is out and that Hart should see a ton of minutes and usage. I say you let the masses do that and you steer clear of Hart. There is a famous quote by Warren Buffett that I tend to live by. Check it out below.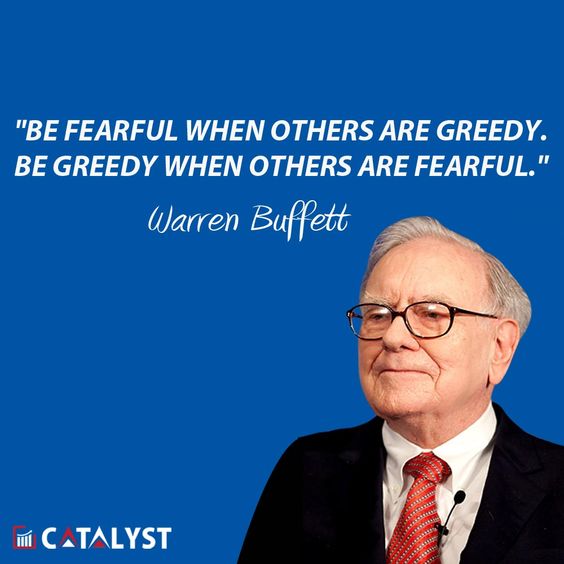 Why am I fading Hart? Because his minutes have been down in his last 3 games compared to his first 3 games with Portland (25% reduction in playing time) and he was rested on March 5 when the previous game he played was on March 2. The Blazers are in full-on tank mode. There is no reason why they want to risk injury to the players who will help them get back to the postseason next year: Hart, Simons, Lillard, Nurkic, and whoever they get in the NBA Draft Lottery. The next few weeks will be like a tryout for the Blazers as they develop the young blood on the active roster right now.
So we listen to Buffett by letting others be greedy about Hart while we are fearful. So who do we get greedy about while others are fearful? Johnson! He is classic case of recency bias. Johnson went nuts on Saturday with 14-24 shooting from the field. Is that an aberration? Let's dig deeper. Johnson is young (only in his 3rd season) and a favorite of Spurs head coach Gregg Poppovich. Remember that Johnson played for Poppovich in the Summer Games in Tokyo last year where they won the gold medal. Poppovich is a maestro at developing young forwards and Johnson has shown tremendous growth, especially these past few weeks. Check out the month-by-month splits for Johnson this season.

His FG%, FT%, usage%, minutes, points, and +/- differential are all up significantly for the month of February compared to the previous months. Also, Johnson had 4 other games of 35+ FD fantasy points since the start of February and that is out of 10 total February games where Johnson played. That is a good enough frequency for me so I will be greedy with Johnson while others think his last game was a fluke. Trust me, Johnson is no fluke and will have another great game tonight.
The last piece for our Warriors stack will be Kuminga. He will most likely come off the bench but I don't care. On Feb. 1 (one of the Warriors load management games), Kuminga played nearly 29 minutes with the 2nd unit and scored 19 points on 8-15 FG shooting. He finished with 27.1 FD fantasy points good for about 6x value. He was equally as efficient on Dec. 18 when he started and scored 26 points on 9-15 FG shooting. In that game, he had 30.2 FD fantasy points also at great value. You could go with Otto Porter Jr. but Kuminga is a more dynamic playmaker than Porter and will most likely get 25% usage. Plus the ownership will probably be lower for a bench player who will still get his minutes and decent run with the starters.
PF: LeBron James and Trendon Watford
I like LeBron as one of my superstars tonight since San Antonio plays at a very fast pace and defensively they are weak. Plus the Lakers will need to fight off the Spurs for one of the last two playoff spots given that LA currently sits 9th in the Western Conference and is just 4.5 games ahead of San Antonio with roughly 16 - 18 games left in the regular season. LeBron was a beast on Saturday night and should be a beast again tonight. I don't think I need to say much more about arguably the greatest NBA player during the last 20 years.
Watford is more about playing the hot hand. Personally I don't like any of the players on Portland since they look like a JV squad ready to get blown out by 30 - 40 points on any given night. Still, Watford has done very well playing at least 30 minutes in each of his last two games and earning 33.4 and 37.8 FD fantasy points at a very low FD salary. His salary today is at $3.7K and there is reason why he can't put up double-double stats tonight on a team sorely lacking in talent. Even if Watford comes off the bench, go with him. Others will probably take Williams, Elleby, or Eubanks but their ownership will be high and the Blazers coaching staff will most likely give the 2nd unit plenty of minutes should they suffer another embarassing loss.
C: Karl Anthony-Towns
It won't be too long when we Towns' FD salary breaks the $10K barrier. For now, just be very appreciative that FD has kept his price stable. There is the risk of a blowout but I thought that would be the case two days ago when Minnesota played Portland. The Trailblazers kept the game close with a 64-63 lead at halftime and still maintained a high scoring pace with the Timberwolves in the 3rd quarter. It is our hope that Portland continues to stay competitive for at least 3 quarters. If so, Towns should feast again. He gets a nice usage boost of 4.8% when Anthony Edwards is off the court and averages 1.48 fantasy points per minute. The stars are lining up again for a big game from KAT.
There you have it! Three superstars, two players close to superstar status, a Warriors stack, and a value play on a team with nothing to play for this season. I love these Stars and Scrubs roster builds. As long as we are mindful of ownership numbers for some of our players, we should have a unique enough build to get 1st place all to ourselves. Good luck and enjoy the games tonight!